Create road networks using both the fully customizable built-in system, or by importing your own assets. Enhance the road network with side objects. The side objects system is a tool by itself and can also be used without roads to create individual objects such as fences, walls, tree lines, powerlines, etc...
All images on this page (including the image slider) and in the
tutorials
section are from the free EasyRoads3D Pro demo project.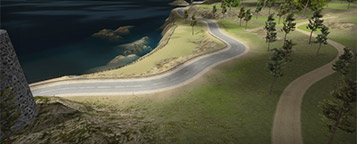 Create winding roads or paths in scenic environments or complex city road networks. The v3 demo project comes with a set of road types. This is flexible, you can create your own project specific road types as well.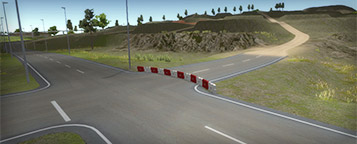 The built-in customizable crossing options currently include X, T crossings, roundabouts and a separate crossing mesh creator based on road types. More will follow.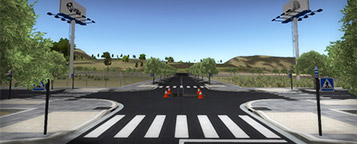 Unleash your creativity! Create unique road networks by importing your own crossing models. Endless possebilities for complex infrastructures of any kind.